Have you ever wondered how diamonds are formed and what the mining process looks like? Diamonds have a long way to go, starting with their formation in the Earth, mining, and cutting to reaching diamond wholesale brokers and jewelry stores in San Diego or elsewhere. Read on to find out how diamonds travel from beneath the ground to your jewelry box.
For a diamond to form in the ground, extreme temperatures and pressure are necessary. More specifically, the temperature has to be between 1700 and 2400 degrees Fahrenheit, while the pressure has to be between 650k and 870k pounds per square inch. This critical environment is necessary not only for diamond formation but also diamond stability. According to geologists, commercial diamond deposits contain diamonds that are formed in the Earth's mantle, 90-120 miles beneath the Earth's surface. Once formed, these diamonds are believed to be brought to the surface by deep-source volcanic eruptions. Diamond prospectors are on the lookout for kimberlite and lamproite pipes formed during these eruptions.
Main Diamond Miners and Producers
Originally, the majority of the world's diamonds came from South Africa, India, Brazil, Angola, Botswana, Namibia, and Congo. Nowadays, the majority of mines are located in Russia and Botswana. The biggest diamond miners of today are De Beers, ALROSA, Rio Tinto Diamonds, Debswana Diamond Company Ltd., and Dominion Diamond Corporation. Around 50% of all diamonds are mined either directly from the ground, the mines or kimberlite and lamproite pipes, while around 48% is mined from riverbanks and other marine environments. Miners have to sift 200-250 tons of Earth on average to mine 1 carat of diamonds.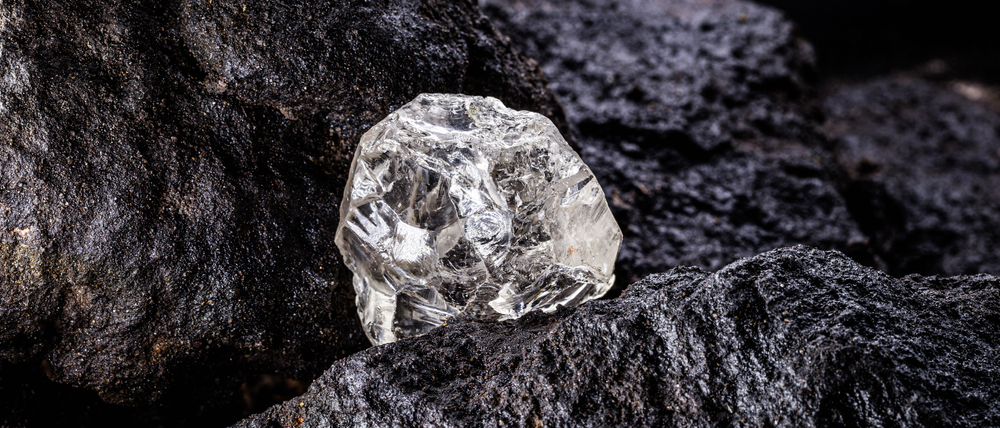 When they are mined, diamonds are far from polished jewelry-grade gemstones; instead, they are still in their crystal form. Before they are sold, they have to be sorted. The majority of diamonds are sorted by DeBeers (around 45%), whereas the rest are sorted in Mumbai, Antwerp, and Johannesburg. There are three categories into which a rough diamond can be sorted.
Around 20% of mined diamonds are sorted into the gem-quality category. These are composed of at least 99.95% carbon. As the name suggests, they are used for jewelry making. They are valued for their color and clarity, whereas shape is not so relevant at this point.
Industrial-Quality Diamonds
Around 80% of the world's mined diamonds fall under this category. They are mostly yellow in color as yellow diamonds are the hardest diamonds. Industrial diamonds can be classified either according to their carat weight or the number of points. They are used in the automotive, aviation, and marine industries for making tools for drilling or as abrasives.
Diamonds that are not sorted into the gem or industrial categories appear in very small percentages. They are typically crushed and later used as diamond dust for diamonds polishing.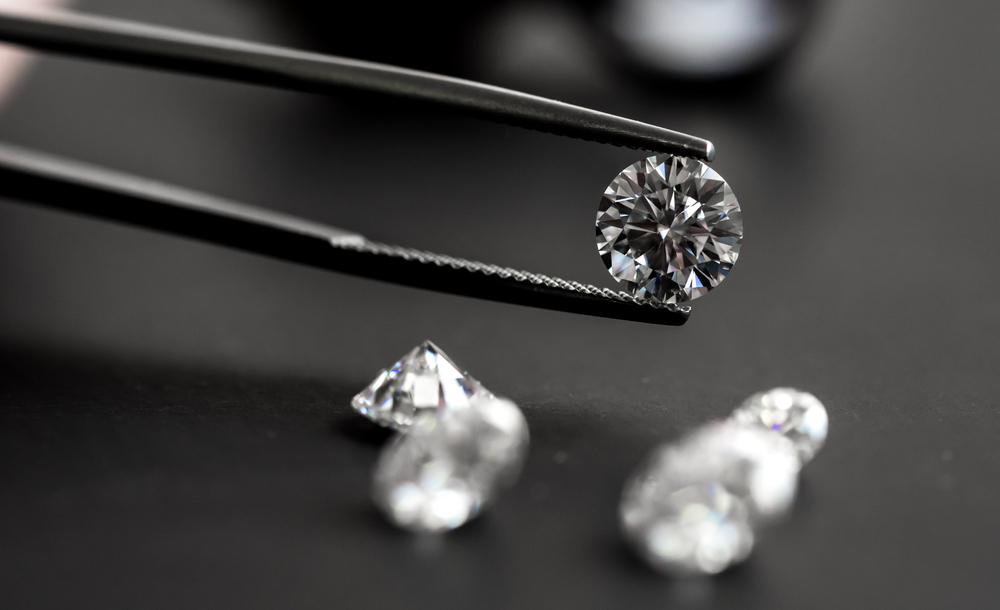 Diamond Cutting and Grading
After they are sorted, gem-quality diamonds are cut into the desired shape. Cut is the most important feature of a diamond, so this process is extremely important. Most diamonds are cut in Belgium, Israel, India, South Africa, Russia, and Canada. The cutting process can last anywhere from a few hours to a few weeks, with some large diamonds event taking years to cut. For example, the Pink Star diamond, the largest Internally Flawless Fancy Vivid pink diamond ever graded by GIA, took two years of cutting and polishing to be honed into the desired oval shape.
Once the diamonds are cut and polished, they are ready to be sold to the manufacturers, dealers, retailers, or collectors. At this stage, gem-quality diamonds are ready to be set into jewelry. On average, it takes around 5 months for a diamond to reach the consumer after it has been sorted.
Leo Hamel Fine Jewelers offers premier-quality diamond jewelry, most notably exquisite new and vintage diamond engagement rings. Stop by our luxurious showroom on San Diego Avenue and check out our collection of dazzling diamond jewelry!