There's no better way to dress up an outfit than with the right accessories. Whether getting dolled up for a night out, a vacation, or even just the office – there are some classic jewelry staples every woman should have in her closet. Just like your favorite little black dress, the right accessory will make you feel confident and elegant. But how do you know which jewelry pieces are a must-have? Not to fear, we've compiled a list for you!
A simple diamond stud is one of the most versatile jewelry items a woman can own. For a more understated look, pair studs with a casual outfit such as a V-neck tee and jeans. Or wear them with a blouse and heels for something a little dressier. No matter the outfit, diamond studs make a great addition, providing the perfect touch of sparkle.
Whether you prefer white metals or gold, a long chain necklace should be a piece in every woman's wardrobe. Long chains can be layered together or worn alone, depending on the look you wish to achieve. Tops with high necklines can be paired with a long chain for an added touch of sophistication.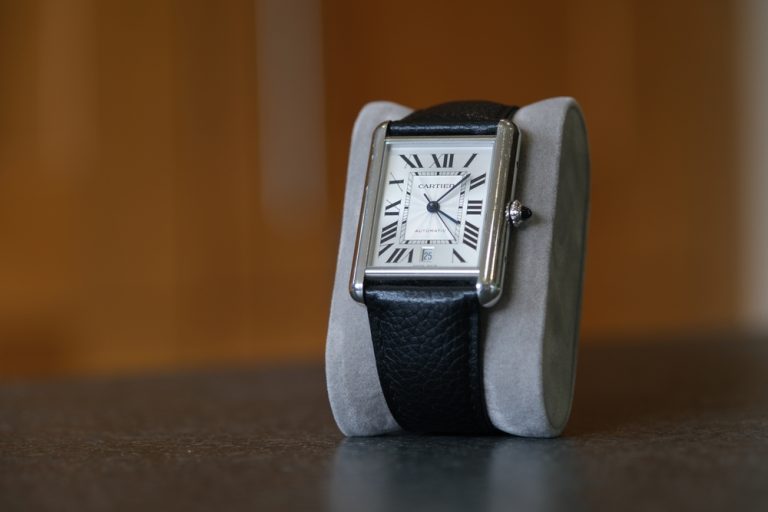 This watch has been worn by the likes of Fred Astaire, Princess Diana, Jacqueline Kennedy, and many others since its release in 1917. Perfect for transitioning from day to evening, this timepiece can be worn with almost anything. Though there are various models of this watch, that which is most frequently photographed on celebrities is the Tank Française.
Hoop earrings come in a variety of shapes, sizes, and styles. If you're looking for something to really sparkle, opt for diamond hoops for a perfectly polished ensemble. Whether you enjoy a pair of mini hoops for everyday wear, or you're looking for a statement piece for a night out – hoops are a great option to have in your jewelry box.
Pearls are timeless and have been a symbol of elegance and luxury for decades. Pearl accessories are perfect to wear for job interviews, weddings, anniversaries, or any other occasion that requires you to be a little dressier. Invest in a strand of pearls or a pair of sophisticated pearl earrings. They're sure to enhance any outfit.
Set with diamonds that encircle your wrist, tennis bracelets are great for adding a touch of bling to your wardrobe. These bracelets are flexible, making them comfortable and easy to wear every day. Because tennis bracelets fit more loosely than other styles, they can be worn casually or formally, depending on the occasion.
Like diamond studs, a pendant necklace is essential for every woman to have in her classic jewelry collection. Nothing is more beautiful than a delicate pendant resting on a fine chain. Whether it's a monogram, religious symbol, or even a simple shape – pendants come in a variety of styles that can be personalized to your tastes and interests.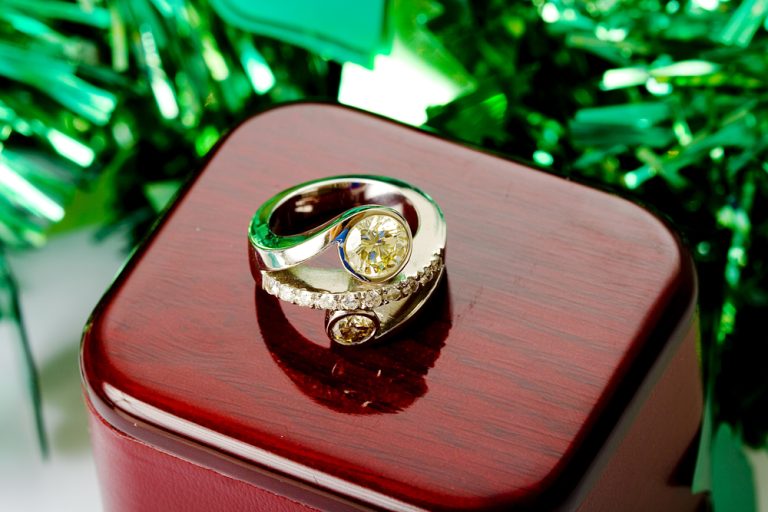 Popularized in the 1920's, cocktail rings are great for spicing up your wardrobe. They usually feature a large gemstone as their centerpiece, to immediately catch the eye. Though not practical for everyday wear, a cocktail ring will surely compliment your favorite dress and heels – any may even be a conversation piece. One thing to remember when choosing a cocktail ring: the flashier, the better!
Looking for the ideal accessory to wear with an elegant up-do? Then you'll love a dazzling pair of chandelier earrings. Usually fashioned with gemstones or intricate metal designs, chandelier earrings are sure to make you stand out. Because of the variety of shapes and styles, the right chandelier earring can enhance the shape of your face. For example, those with round faces should opt for a long, slender pair that will elongate the face and make it appear thinner.
Stackable rings are one of the best accessories for personalization. There are no limits to how many rings you can wear at one time, nor are there rules about mixing metals. Depending on your outfit, you can easily adjust your ring stack to match by adding or removing items as necessary. The best part? Designing a ring stack gives you an excuse to shop for more one-of-a-kind items to expand your collection!
At Leo Hamel Fine Jewelers, we offer a selection of these jewelry essentials and more! Whether you're an avid collector, or are just beginning to invest in fine jewelry, there is something for you here at Leo Hamel's. Find superb treasures such as a vintage pearl necklace, the perfect size diamond studs, or any of these other classic jewelry staples.