Diamonds come in as many hues and intensities as nature can possibly create. The most common diamond is the white, or colorless, diamond. However, this "white" color ranges from completely colorless to actually showing a light tint throughout the body of the diamond. The light coloring is most commonly shades or yellow, and sometimes shades of brown.
These color distinctions are very subtle and are often indistinguishable to the untrained eye, but they can make a big difference in diamond quality and price. Diamond color is graded on a scale from D to Z, from absolutely no hint of color to a visible tint of color throughout the body of the stone. Diamonds graded from D to F are considered colorless; G to J is considered near colorless; K to M is faint color; N to R is very light color; and S to Z is light color. The less color in the diamond, the whiter the diamond appears.
The further down the scale (from N to Z), the more yellow or brown the diamond appears. Diamonds actually occur in all shades of the rainbow, not just white. Naturally colored diamonds include brown, red, pink, gray, blue, green, violet, purple, orange, yellow, and black. When yellow and brown diamonds are an intensely saturated color, they are referred to as "fancy" colored diamonds and are most valuable.
Colored diamonds are created in the same fashion as colorless diamonds, but more chemistry is involved. When foreign materials other than carbon are present during a diamond's crystallization process, it alters the chemical development, thus changing the color of the diamond. The result is a beautiful, naturally colored diamond.
How Do Diamonds Get Their Natural Color?
When different trace minerals and elements are trapped during the crystallization process the result is the creation of different hues.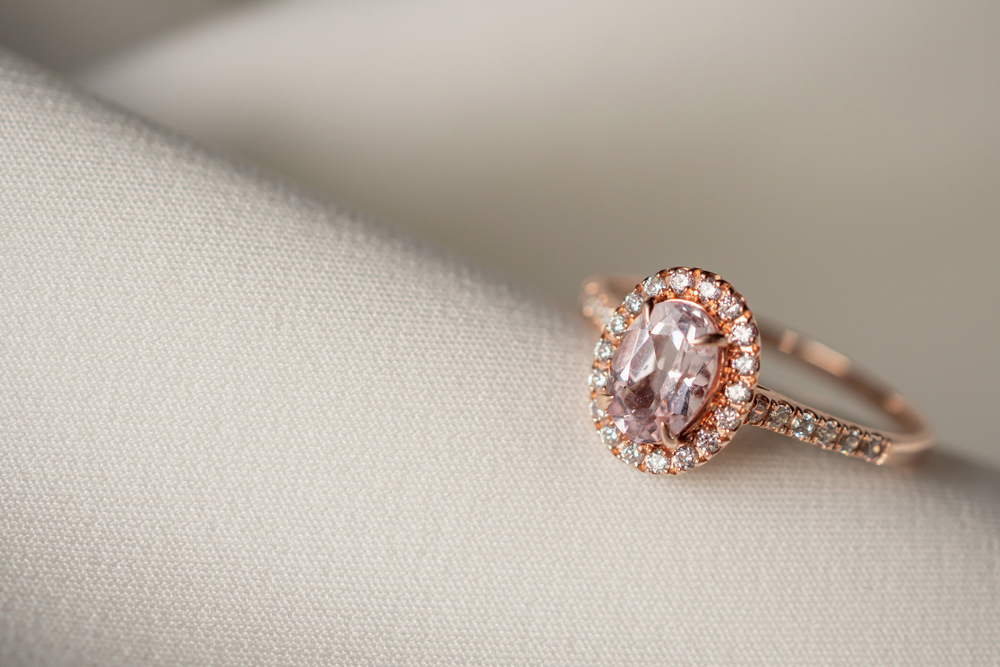 Brown, Red, and Pink Diamonds
While still buried deep within the Earth's core, intense pressure and heat causes distortions in the crystal lattice during the diamond's voyage to the surface. This change in the electron structure absorbs green light, which reflects a pinkish hue and produces brown, red, and pink diamonds.
When boron is present during the chemical process it bonds to the carbon in the crystal structure. This bonding causes the absorption of red, yellow, and green areas of the color spectrum and reflects a bluish/grayish color.
Right before a diamond is about to burst through the uppermost layer of the Earth's crust, it absorbs naturally occurring radiation. This radiation absorbs red and yellow light, which creates a green reflection.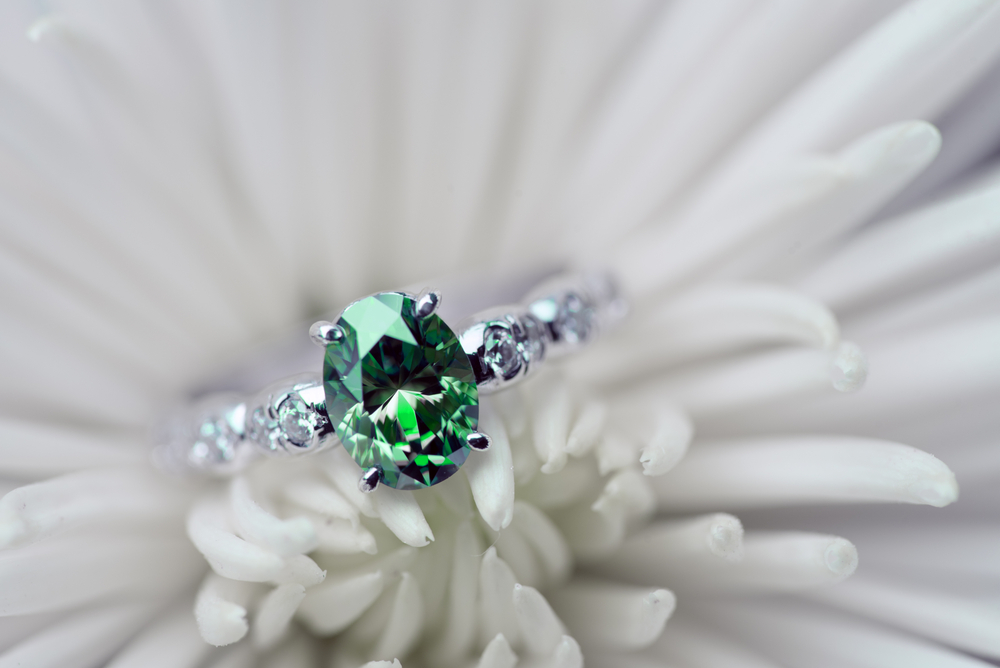 Violet and Purple Diamonds
There are a few different theories about how these diamonds get their color. The cause of color is due to a type of crystal distortion; however, it is also believed the presence of hydrogen is a key factor.
Orange and Yellow Diamonds
Orange and yellow hues are attributed to one specific element – nitrogen. Nitrogen atoms will bond in such a way that blue light is absorbed, producing a yellow reflection. The absorption of both blue and yellow spectrums results in an orange reflection.
Contrary to all the above colors, a black diamond's color is not related to trace elements. Small inclusions of graphite and iron clusters create this color, making the diamond appear opaque.
Here at Leo Hamel Fine Jewelers, we have a vast array of loose and mounted diamonds to choose from. Whether you're looking for the traditional "white" diamond or a unique, natural color, stop by our jewelry store on San Diego Avenue to find your favorite diamond. Our expert salespeople will guide you to make the very best decision for your needs.