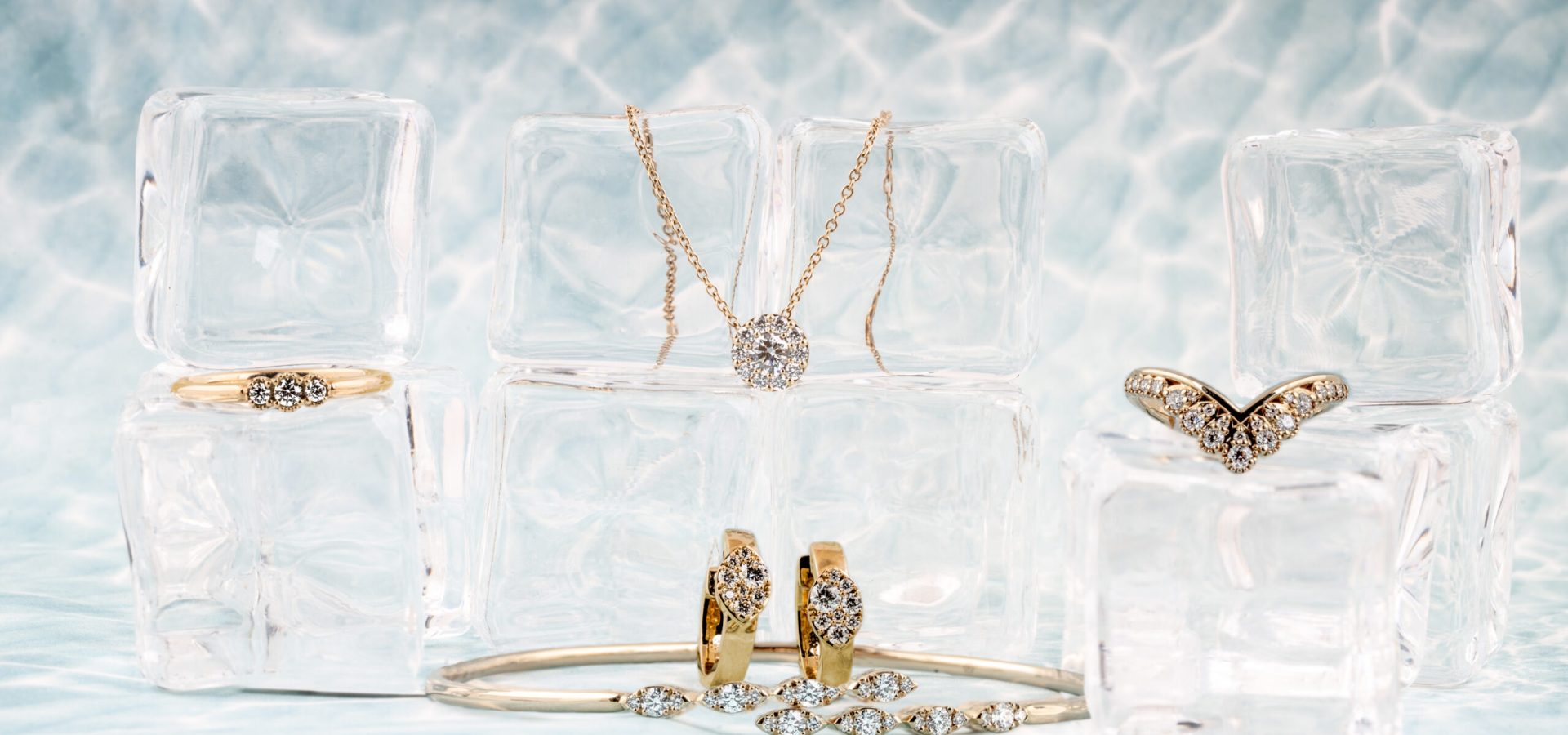 Hearts On Fire is a well-known diamond jewelry design and manufacturing company that was founded in 1996 by Glenn & Susan Rothman. About 20 years prior to the founding of Hearts On Fire, the couple started a diamond wholesale business.
While in Europe in 1996, they saw a unique diamond with a geometrically optimized cut that displayed a hearts and arrows pattern. They called it the "Hearts On Fire" diamond and started selling it with the trademark, "The World's Most Perfectly Cut Diamond®."
By 1999 the company had a presence in Asia and the Caribbean and launched its first collection of diamond jewelry, creating rings and earrings using their own diamonds. They patented the "Dream" cut diamond in 2002, which was a version of the modified square cut.
Hearts On Fire Partnerships
The same year that the "Dream" cut diamond was patented, Hearts On Fire supplied fashion designer Anne Bowen with diamonds to create a dress for the 74th Academy Awards. Bowen created a diamond dress, worn by Jules Asner, and estimated to cost over $5 million.
For the 60th anniversary of the Emmy Awards in 2008, Hearts On Fire created a diamond chandelier. This was following the company's launch of their Architectural Collection, which was a jewelry line that celebrated architectural structures from around the world. The chandelier was created with over 3,300 diamonds, weighing over 1,000 carats, and valued at $10 million. It was hung in the award show's green room.
The World's Most Perfectly Cut Diamond®
All Hearts On Fire diamonds are chosen from the top 1% of the world's raw diamonds, then they're cut and polished at 100x magnification, 10 times more than the industry standard. Only a handful of master diamond cutters are allowed to cut Hearts On Fire diamonds, and they take 4x longer to cut. The microscopic precision the company requires results in a diamond of unparalleled brilliance.
Cutting a diamond to exact mathematically-determined proportions allows the stone to sparkle more brilliantly as the maximum amount of natural light is refracted and reflected. Due to the intense brilliance displayed by a Hearts On Fire diamond, it can be seen sparkling even in a dimly lit restaurant or if it's not perfectly clean.
Hearts On Fire Diamonds in San Diego
Not all "ideal cut" diamonds are created equal, so visit our showroom to compare ordinary ideal cut diamonds with Hearts On Fire diamonds. Our experienced sales team is here to help you find the perfect Hearts On Fire jewelry.