If you're the owner of a Rolex watch, you know that these Swiss-made time pieces cannot be repaired by just any watchmaker. When you have your watched serviced by anyone other than a certified watchmaker, you risk your watch being damaged or repaired with standard parts, ultimately decreasing the value of your Rolex. If you're in need of Rolex repair because your luxury watch has a broken component, you can bring it to us at Leo Hamel Fine Jewelers in San Diego. Our expert watchmaker is trained to fix nearly any Swiss or German made timepiece with precision and skill.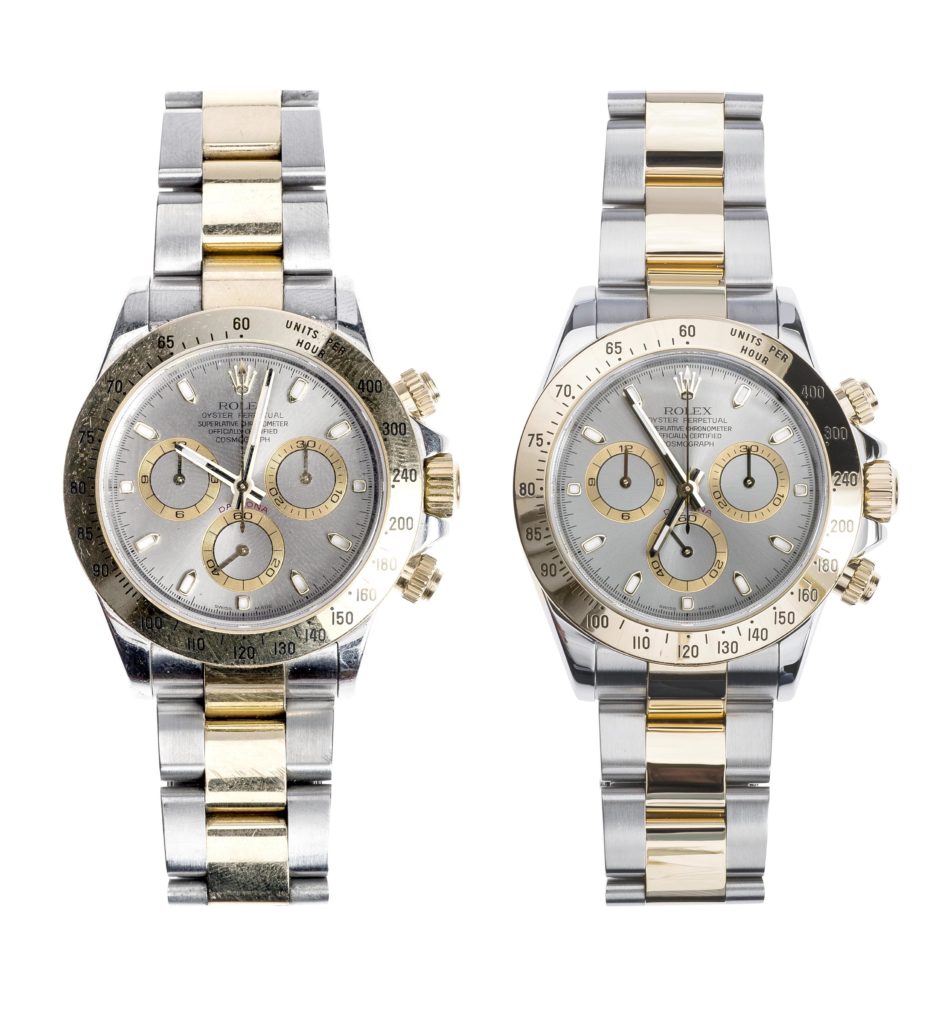 Why choose Leo Hamel?
Other San Diego jewelry stores will claim to be Authorized Rolex Repair Centers or to have Certified Rolex Watchmakers in-house. These assertions are false, as the only Authorized Rolex Repair Centers are owned by Rolex and the only Certified Rolex watchmakers are those who work directly for the organization.
The difference in bringing your Rolex watch for repair to Leo Hamel's over other San Diego jewelers is that our in-house watchmaker is CW21 certified by the American Watchmakers-Clockmakers Institute (AWCI), giving him the official title of Certified Watchmaker of the 21st Century. This means that he is expertly trained to repair and replace parts for a variety of watch types, while adhering to strict standards outlined by the AWCI. He also maintains a parts account with Rolex Watch, USA, allowing him to order parts directly from Rolex to use for repairs, insuring that your watch retains its value and exclusivity. These parts accounts are granted only to watchmakers who have been deemed by Rolex to have top quality technical expertise. After all, we are representing the Rolex brand—a responsibility we take very seriously.
Repairing your Rolex watch at Leo Hamel's will also save you a great deal of time. We offer an in-house repair department which means that Leo's Rolex factory-trained watch repair technicians will be able to repair your Rolex right here in our store. This saves you the hassle of having to wait for your watch to be sent out to a 3rd party, which can take weeks or even months. We'll return your like-new Rolex watch to you much quicker so you're ready to wear it again!
Rolex Repair Near Me
The process of repairing a Rolex watch all depends on the symptoms that your watch is showing.
Has your watch stopped running? Is there rust building up on the dial? Is the sapphire crystal cracked? In our years of experience, these are some of the most common problems that Rolex watch owners have. When you bring your watch to Leo Hamel's, we'll assess your timepiece's problem quickly and efficiently.
Once we've checked your watch into our secure Rolex watch repair department, we'll be able to disassemble your watch and locate the source of the problem. Then we can provide you with a price estimate and a time frame for when we'll have your Rolex working like new again.
What is a complete Rolex watch overhaul?
Having your Rolex watch completely overhauled at Leo's means one of our expertly trained watchmakers will perform these 6 steps:
Careful disassembly of your Rolex watch case, bracelet, and movement
Meticulous cleaning of your case and bracelet with an ultrasonic cleaner
Cleaning and lubrication of your watch movement
Electronic calibration of the movement and careful reassembly
Performance of a watch pressure test to ensure the case is water resistant
Testing of the Rolex to make sure it's keeping accurate time
Once all of these 6 steps are completed, we'll let you know when your watch is ready for pick-up!
What is a watch pressure test and how is it used in Rolex watch repairs?
Simply put, a pressure test will test for leaks in your watch.
A watch that is fully water resistant and passes the Rolex pressure test will be completely sealed at these three entry points:
Sapphire crystal
Watch case back
Buttons/pushers
If you notice water or rust on the dial of your watch, that typically indicates that your crown wasn't completely tightened down when it came into contact with water. You might also have a leak in a gasket, crystal, or other component of your watch.
Getting water in your watch will cause the dial, hands, case, and movement of your watch to rust and decay so it's best to bring it in to a Rolex watch repair facility as soon as possible for an expert to inspect and perform a pressure test.
Most often, customers bring water damaged Rolex watches in for repair after certain times of year that require the owner to unscrew the crown and change the time or date, such as daylight savings time. We completely understand it's necessary to make these minor adjustments on your watch, but you must be very careful to avoid water damage. The best solution? Regularly have your Rolex inspected by one of Leo's Rolex watch repair technicians.
Just like a car engine, Rolex watches need to have their moving parts serviced in order to keep them working properly. Even if your watch is not broken or damaged, it's best to have your Rolex watch serviced every 3 to 5 years.
When you bring your prized Rolex watch to Leo Hamel Fine Jewelers for service or repair, you can feel confident that your timepiece will be in the best hands. Don't assume that any jeweler or watchmaker is qualified to care for your Rolex watch, because the reality is that only a select few possess the expertise needed to properly handle these treasures.
Eligible models for Rolex watch repair at Leo Hamel Fine Jewelers:
Men's models:
Datejust I & II
Submariner
Cosmograph Daytona
Yacht-Master I & II
Day-Date
Explorer I & II
GMT Master I & II
Sea-Dweller
Milguass
Oyster Perpetual
Air-King
Cellini
Vintage Rolex
Women's models:
Datejust
Yacht-Master
Day-Date
Air-King
Vintage Rolex
Don't wait for a problem to occur before getting your Rolex watch serviced!
Stop by our San Diego jewelry store today for a free evaluation. No appointment is necessary! We are conveniently located at 1851 San Diego Ave, San Diego, CA 92110. Our hours of operation are Tuesday through Friday 10am to 6pm and Saturdays 10am to 5pm.