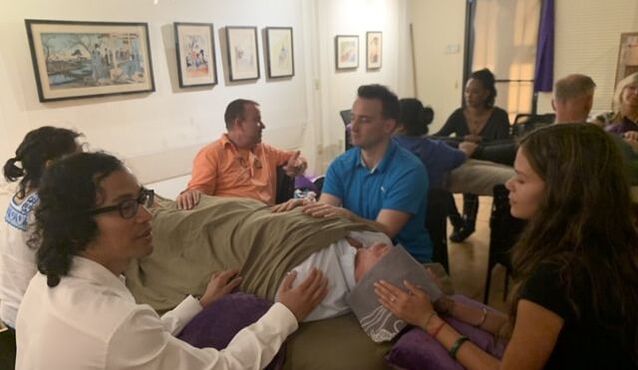 She Does Individual Reiki and Classes So You May Practice
Reiki is a traditional Japanese technique of channeling energy to heal both physical and mental problems. I have referred many to Dr. Maria, and all were happy. 
Dr. Maria Danilychev is a quadruple board-certified physician. She is the only medical doctor in the US who is a certified Jikiden Reiki Shihan (Master Teacher) by the Jikiden Reiki Institute in Japan.
Her website is: SDReiki.Com
Contact Info:
PHONE: 858-333-5988
EMAIL: healing@sdreiki.com
HOURS: by appointment only BOOK NOW on her website.
Physical Address
4420 Hotel Circle Court, Ste. 265, San Diego, CA 92108